THE MODEL 1950; OUR FIRST PRODUCT
The model 1950 was our first product.
It uses our patented technology, US Patent 5934537, to pull pumps to 600 feet (180 meters)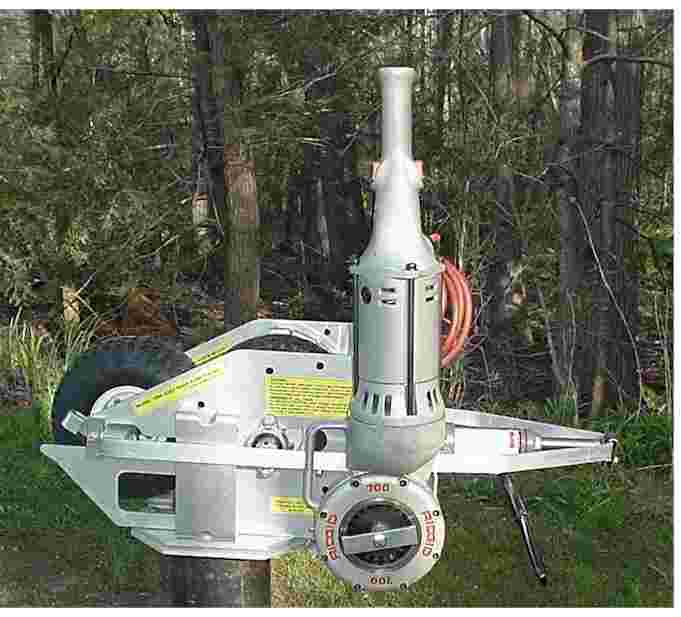 The 1950 uses acme threaded rods to pull in the pinch wheel. This method is preferred in arctic climates where oil in the hydraulic jack would become too thick. If you are in a cold climate, see the screw jack option on the model 1977 prices page. This option is only available with the model 1977 Easy Riser.
To find out how to use a model 1950, click HERE.